---
[two_thirds]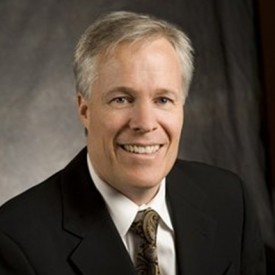 Joseph Grenny – 10.16.13
How is a business organization like a computer? They both depend on a solid operating system to run smoothly. But making major, top-to-bottom organizational performance gains doesn't require rocket science  — it is simply a matter of practicing four crucial skills, asserts trailblazing business strategist Joseph Grenny, who for the last quarter-century has taught and advised thousands of leaders on every major continent, from the boardrooms of Fortune 500 companies to the slums of Nairobi, Kenya. Every organization has its own COS (cultural operating system) — a set of rules, many unwritten, that guide behavior. Working within a powerful and positive COS, employees take initiative, speak candidly and act as a team. Getting there, says Grenny, entails developing and practicing these four skills: self-directed change at the personal level, open dialogue at the interpersonal level, 360° accountability at the team level, and influential leadership at the organizational level. By any measure, Grenny's approach consistently delivers tangible, organization-wide improvements. Drawing from real-world case studies, extensive research and his own considerable store of strategic wisdom, Grenny, co-founder of VitalSmarts and co-author of such bestselling books as Change Anythingand Crucial Conversations, shows leaders how to bring world-class execution to an organization, whatever its size, mission or make-up.[/two_thirds] [one_third last]
What I Will Learn
[/one_third] [clear]
[wp_lightbox_flowplayer_anchor_text_video link="https://s3.amazonaws.com/execforum/jgrenny_3-apps2execute_innovate-smpl.mp4" width="720" height="400" text="Click here for a sample video clip: Apps to Execute and Innovate Better - 2:08"]
---
Program Materials
The Documents, Exercises, Audio and Video below are available as a Leadership Series Member. If you are not a member, please click here for information on how to register.
---
Executive Summary – JG
Program Summary – JG
Exercises
---
Audio
Video
Please login as a Leadership on Demand Member to view Video.