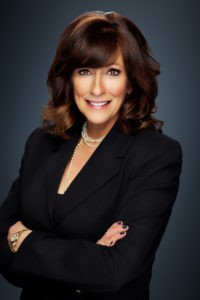 Margie Mauldin, President
Marjorie (Margie) Mauldin, Executive Forum's owner and president, is an energetic and creative leader. In the past 30 years, Margie has earned the trust of the Denver business community as an entrepreneur and successful business owner.  She effectively manages Executive Forum's global client list that includes a variety of compelling projects such as strategic planning for the National Renewable Energy Laboratory, Colorado and Arizona state departments of transportation and iLoveFeedback® certification and training for IHS Markit, Pinal County (AZ), City & County of Denver, Arapahoe County (CO), Riverside County (CA), State of Michigan, University of Alberta (CAN), South Metro Fire Rescue Authority, City of Aurora, Department of the Army, Department of Housing and Urban Development, the National Parks Service and Comcast.
Presentations include the 2014 Correctional Accreditation Manager's Association, 2015 NeighborWorks Training Institute, 2016 ATD International Training Conference and Expo, 2017 International Brain Summit, the 2017 and 2018 Rocky Mountain Project Management Symposium, 2018 National Organization of Trusted Advisors and the 2019 Strategic Government Resources Servant Leadership Conference.  Scheduled presentations include the 2019 Western Region IPMA-HR Annual Conference and the 2019 COSHRM State Conference.  Margie's best-selling book, Feedback Revolution: Building Relationships & Boosting Results, now in its second printing, focuses on organizational culture, performance review systems, employee engagement, communication and accountability.
Education
B.A., University of South Alabama – Mobile, AL
M.A., University of Texas – Austin, TX
Civic Boards
Volunteers of America, Rocky Mountain Children's Health Foundation, The Other Side Academy
Fun Facts:
Favorite Movie Quote: "Do. Or do not. There is no try."  Yoda, The Empire Strikes Back
Favorite Ice Cream:  Vanilla – perhaps a little boring, but what a foundation for chocolate sauce, nuts, fresh fruit and sprinkles!
Favorite Band / Musician:  The Allman Bros. & Ella Fitzgerald
When she is not at Executive Forum, she can be found out in the community biking, hiking, playing tennis, or singing with her jazz band.
Karyn Guilford, Marketing & Product Development
Karyn J. Guilford came to Executive Forum in 2013 as Program Manager. In this role, Karyn worked closely with clients, trainers and program participants to ensure training program needs were met.  After supporting the Denver training community for several years and gaining the business experience necessary to take the next step, Karyn now supports Executive Forum's global client list as Director of Marketing and Product Development.  In this role she delights in partnering and collaborating with trainers who want to provide valuable professional development opportunities to employees in their organizations.  She truly enjoys building her network of organizational development and human resources professionals.
Karyn is passionate about leadership development. With a background in coaching and education, she thrives in environments that allow her to help individuals grow and improve.  Early in her life, Karyn participated in numerous team sports and quickly learned the benefits of collaboration and teamwork. Drawing upon her experience in team settings, Karyn turned her energy to tutoring classmates and younger students. It was during this time that she realized educating others was what she was called to do. As a young athlete, she excelled in group sports and earned an athletic scholarship to play volleyball at a NCAA Division 1 school. Years later she pursued her calling and received her Master of Arts in Education.
Karyn recently relocated to northern Minnesota.  In her new surroundings, Karyn finds joy with mentoring, spending time outdoors with her dog Moe, traveling to visit family and friends, and serving on the board for a regional Habitat for Humanity affiliate.
Education
B.A., Virginia Commonwealth University – Richmond, VA
M.A., University of Denver – Denver, CO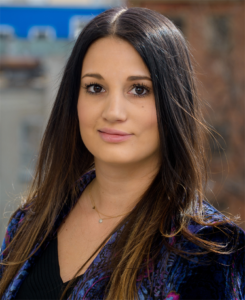 Lea Almagno, Program Manager
As Leadership Series® Program Manager, Lea Almagno is solely responsible for the success of the Executive Forum Leadership Series®, a live speaker forum that features today's top business thinkers. In this role, Lea researches and selects speakers based on their knowledge of relevant organizational development topics and their leadership experience in both the public and private sectors. In doing so, she ensures her clients walk away with valuable professional development tools that can be immediately implemented in their organizations. Lea delivers valuable customer service to both current and prospective clients with proactive communication and a helpful and willing approach. Building upon her experience in commercial real estate and property management, Lea exceeds expectations by anticipating the needs of her clients and demonstrating careful attention to detail. Lea dedicates herself to exceeding expectations.
In addition to managing the speaker selection each year, Lea oversees the venue logistics and food and beverage needs for each live speaker forum. These responsibilities include maintaining the client registration process, creating event seating accommodations, and partnering with both the venue staff and catering staff to ensure a successful program. Her expertise with these speaker forums shows her ability to lead a large initiative in a professional and efficient manner.
Lea's focus on client service and personal connections is her most valuable asset, which allows her to build and maintain long-lasting relationships. This skill is at the center of her core values.
When she is not at Executive Forum, Lea enjoys skiing, exploring the diverse and innovate culinary culture of the Denver metro area, and trying traditional Italian recipes with her family. She also thoroughly enjoys celebrating holidays and involves her Westie, Finnley, in as many festivities as possible.
In her previous role as Assistant Property Manager, Lea utilized her skillset to provide full service property management for Homeowner Associations in Colorado for over 4,000 residential units.
Education
B.A., University of Colorado – Boulder, CO