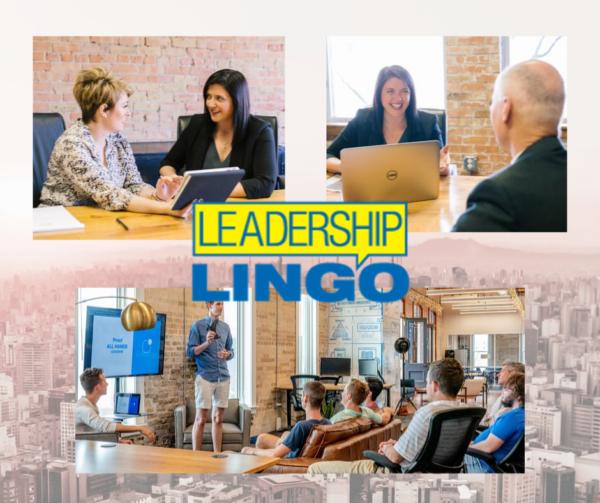 Understanding the Power of Influence
In October, the amazing and dynamic Dawnna St. Louis will join our Leadership Series® and focus on influence and "Seven Triggers to Yes." According to Dawnna, "83% of your financial success has to do with how you influence, lead, and motivate others to your way of thinking." That is a significant number and got us thinking about influence.
There is a reason books on the topic of influence are best sellers. While it is an important topic, it is not always a natural skill to master. Regardless of your station on the chain of command, your knowing how to build relationships and win favor with your team is a soft skill you'll need to master. Its not about  getting what you want in the moment.  We see winning influence being about the long game of building relationships, gaining trust and learning where and when to compromise.
Be genuine
Your genuine self is always your best bet to winning influence with your team.  Listen to your team and find ways to relate to them and their needs.  Being genuine doesn't mean you have to be perfect. In fact, showing that you are imperfect makes you relatable. You can read more about that here, too.
Leaders who have truly mastered this can praise without it taking away from others. Influence is not about being the most significant voice in the room or having the most authority.  It is about cultivating a presence that people want to listen to and follow.
You Don't Have to Win Every Time
Leaders don't become great leaders just by winning at every stage.  While success contributes to their brand, they know that deep inspiration can be a marathon, not a sprint. Their path is likely littered with moments of compromise and negotiation. Sometimes, putting your personal goal aside for a team win is the real victory.
By the same token, you don't have to win every argument.  It is possible to understand different opinions and methods without feeling threatened.  Resist the urge to 'be right' and listen and learn.
Prepare to Give
It is unrealistic to expect to have so much impact on your team that you can chalk up a victory at every opportunity without having given something in return.  A healthy give and take is a sign that you know how to get to your goal without being an autocrat.  Anyone leader can site authority and get what they want but the long-term impact of that is fear, not influence.
Moreover, its time to let go of the notion that 'giving' or 'giving in' equates a loss.  Its not true. Compromise is a normal part of doing business. As a leader and a person of influence, you should see when giving can be the right answer and could lead to a more significant win later.
Learning about the power of your personal influence can be rewarding and eye-opening. Join us and make sure are giving yourself and your organization every advantage. Your influence could be your most potent and "bankable" skill.
We hope we'll see you on October 29th!
And don't forget...
Subscribe to keep blogging with us!