---
Gina Rudan
Gina Rudan believes that there is genius within each one of us. She can help you reveal your inner genius by walking you through how to recognize your passions, identify your values, clarify your expertise, and learn how to be true to all of these aspects of yourself. Rudan is the founder and President of Genuine Insights Inc., a leadership development and personal-asset management firm, whose mission is to find and leverage the genius within each individual and organization.
Her new book, Practical Genius: How to Put Your Personal Power to Work for You, offers practical advice for harnessing your and your organization's potential. She facilitates the search for that "sweet spot" where both hard assets and soft assets align. She also encourages individuals to find a mentor and surround themselves with stimulating people to help spark that creative side.
Before launching her own company, Rudan held executive positions at Fortune 500 companies including Avon Products and PR Newswire, where she directed multicultural and international marketing efforts. Rudan's presentations are multimedia experiences that include music, visuals and oral history delivered in a compelling, non-traditional, high-energy style.
A native New Yorker, Rudan graduated with a Bachelor's degree in English Literature from Binghamton University and is a National Urban Fellow holding a Master's degree in Public Administration from Baruch College in New York City.
What I Will Learn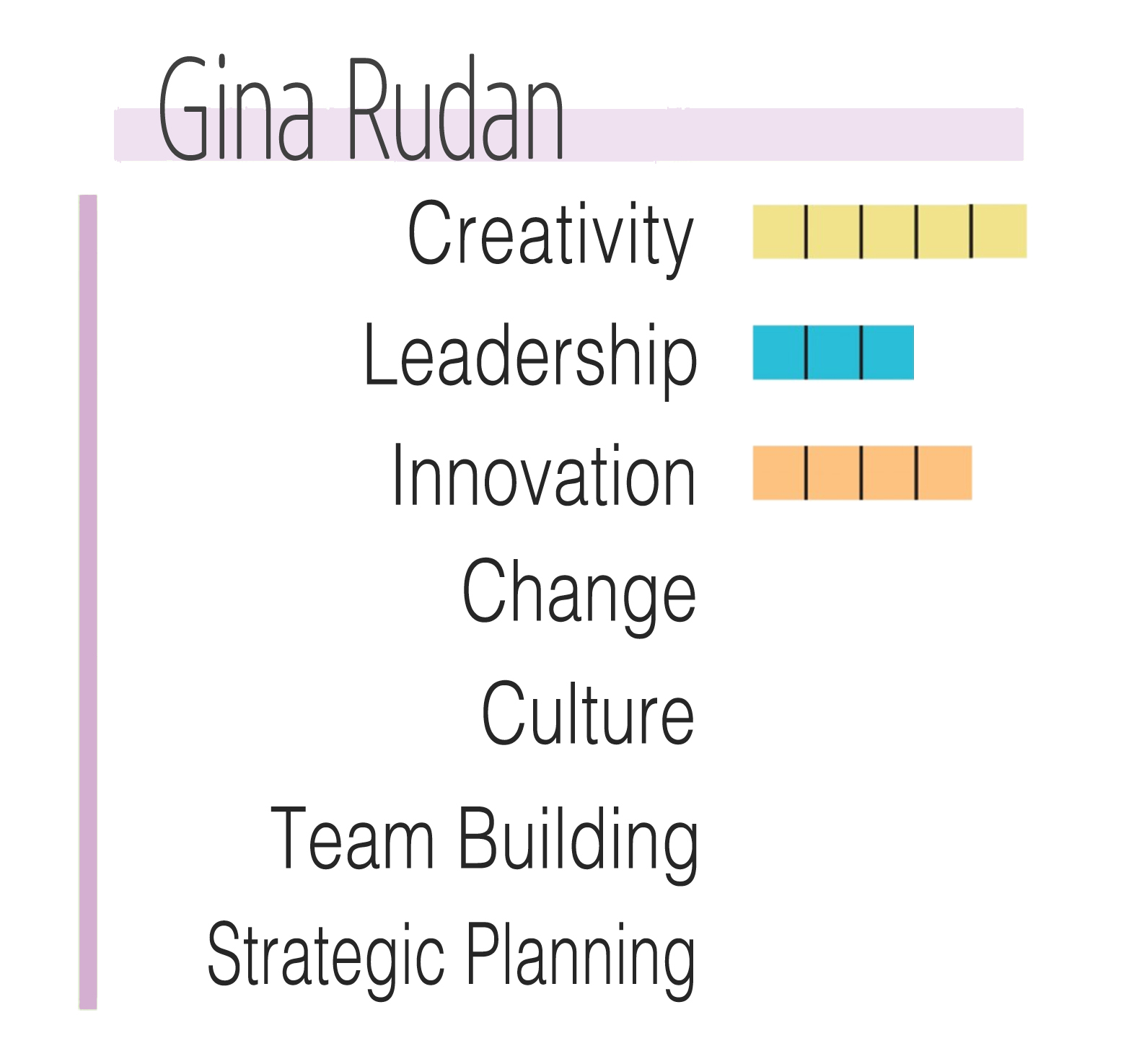 [clear]
---
Program Materials
All Documents, Exercises, Audio and Video are available as a Leadership Series Member. If you are not a member, please click here for information on how to register.