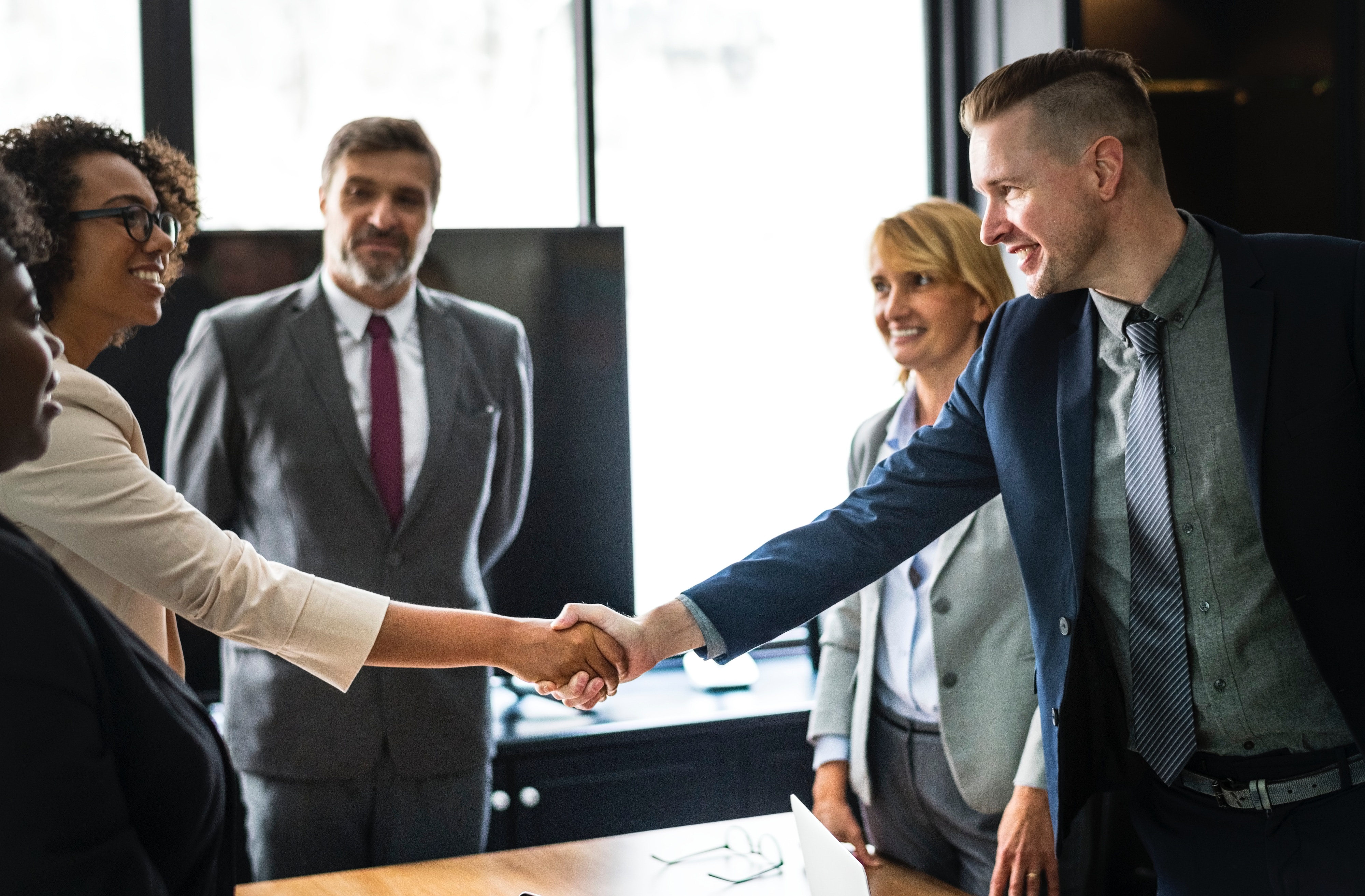 As you research training programs for your team, you are likely inundated with confusing ideas and industry terminology like "cultural alignment" "high-impact learning" "upskilling" and many more.  What does this all mean?  Believe it or not, it's not just bogus fluff designed to confuse you. But, how can you wade through the corp-speak and truly find the right program for you?
You ask. The best programs in the world won't mean anything to your team if you can't understand it.  We like to ask, too. We want to develop a program that suits your unique needs.  We begin with the end in mind and seek to fully understand your goals.  We can even offer you 'test drives' of our current programs so you can make sure you've found the right fit.
"As leaders in our community and our organizations, education and learning is critical to our success.  And I think coming to these sessions where we get to meet the authors and dive into their writings and understand their research a lot more, is very beneficial to us."
Robert Dagg, Business Relationship Manager
We believe that effective leadership is a practice; it is not a catchy slogan or something that you one day acquire.  And we seek to teach that practice in a way that is sustainable and repeatable. We also believe in diversity in learning techniques.  Every organization has unique needs and we strive to offer solutions that will fit your exceptional needs. We are passionate about providing options to suit the needs of each organization and more importantly each person.
"I initially thought I would have to engage multiple companies to get appropriate training for all levels of employees.  I was thrilled to find out that Executive Forum has the means for multiple training programs.  Upper Management enjoys the interaction and dynamic content in the Leadership Series®.  Department Managers use LeadershipOnDemand® to reach their remote teams and results are immediate and positive.  I use iLoveFeedback® for new and young members of the workforce to sharpen communication and accountability skills.  Executive Forum provides valuable and useful leadership tools that reach multiple levels of an organization's workforce." 
Many times as we get to know organizations' needs we find that revenue generation is not the primary goal.  Employee satisfaction and retention is a high-ranking concern for just most organizations. And as such companies are seeking to enrich their culture and engage employees on a much more meaningful level. Additionally, an overwhelming majority of executives and employees believe culture plays a role in overall success. Your company is exceptional, and we know that your culture and your team matter. Leadership training that can transform your company's culture is an invaluable process. And as everyone has different needs, your specific definition of success becomes a corner stone in the program we create.
"Initially when I decided to bring my entire Senior Team to the series, I did it as a teambuilding exercise.  But we had 2 unexpected results.  The first is that we found that 7x/year we were able to get out of our busy day to day and to stop and think strategically, think about innovation and look at the big picture.  The other thing that it's done for us, is it's fundamentally changed our culture because we're now all speaking using the same language."
Angela Baier, CEO at CollegeInvest & College Assist
Choosing a training program doesn't have to be the hardest thing on your list.  In fact, we'd like to try and make it enjoyable.  Reach out and let us know what you're looking for and we'd be thrilled to assist.  We want to make it straightforward, adaptable to your needs and most of all a win for your whole team.
Cite: https://www2.deloitte.com/content/dam/Deloitte/global/Documents/About-Deloitte/gx-core-beliefs-and-culture.pdf
Click below to keep blogging with us!