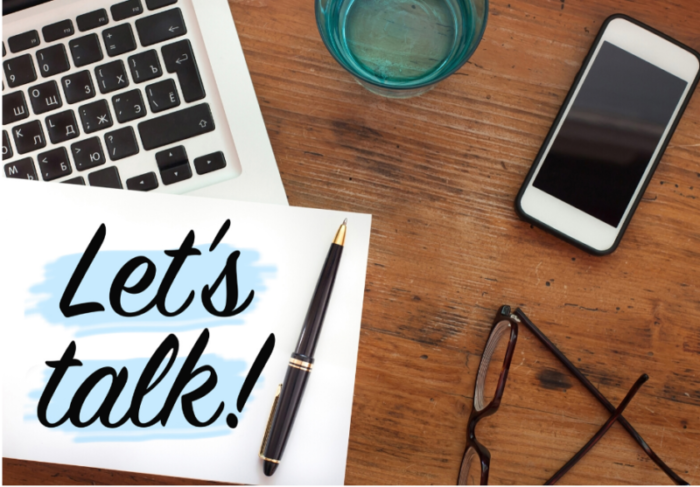 Small Talk, Big Lessons
Our Leadership Series® helps leaders expand their skills with practical advice and lessons you can put into everyday practice.  And this year will be no exception.  We've got another seven great speakers planned, covering topics from diversity and disruption to mastering peak performance and much more. We are thrilled to kick it all off with a crucial and oft-overlooked skill of communication.
The author of the bestselling book, The Fine Art of Small Talk: How to Start a Conversation, Keep It Going, Build Networking Skills—and Leave a Positive Impression (Hachette), translated and published in over two dozen countries, Debra Fine is a conversation expert.  And what many leaders may not recognize is that this seemingly simple skill is mostly overlooked.
Why is communication overlooked?
The skill of communication is often overlooked because it seems like such a basic skill that many leaders assume they have mastered. Similarly, they may assume that everyone around them has mastered it also.  And currently, with so many messages continually coming at us, we are so intent on being heard and getting our messages out there that we often lose sight of HOW we are saying things.
Communication as a Skill
Take a step back and understand interaction is a skill. We can't assume we are experts. Communication is a skill that needs practice. And we should continue to pay attention to our mastery and sharpening of it. Communication is not just what you say, but it is how you say it, how you listen, and how you respond.
Small Talk Teaching Big Lessons
The practice of 'small talk' can quickly become a basis for all communications.  Just as you would engage in polite small talk with a new acquaintance, you should adopt some of these principles and practices with your colleagues and staff.  Learn to listen and learn how to engage in the conversation.  This can quickly become the basis for all your communication and will go a long way to build trust.
The concept of 'small talk' is, indeed, misleading.  It's not small; it can be huge.  Those who can be involved in the conversation without dominating it are most likely to build influence, contribute to company culture, and drive change in their organization.
Read more about our first Leadership Series® speaker, Debra Fine, and why communication is so important in part two of this blog.  In our next segment, we'll dive deeper into how communication can build trust, build your business, and even drive innovation.
And don't forget...
Subscribe to keep blogging with us!