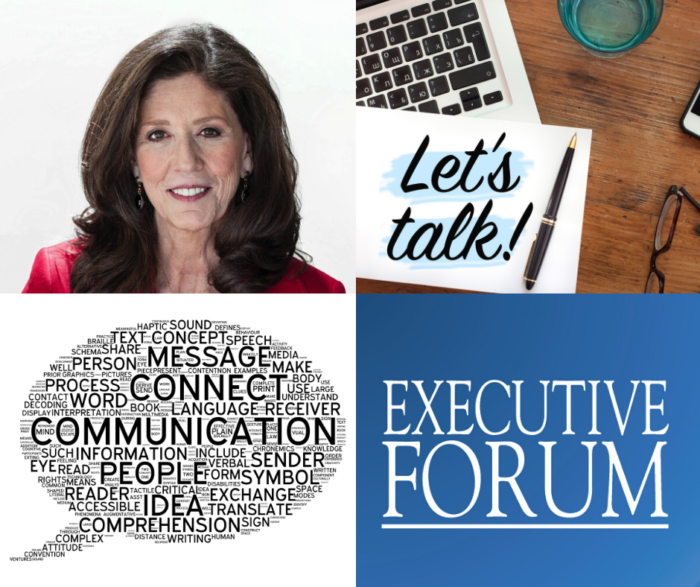 Communication to Build your Business
We can all agree that communication is a vital skill for anyone. From CEOs to brand new employees, you must be able to interact with clarity.  We know this skill is perhaps the most basic but so important. But as we dive deeper into effective communication, we have to examine how these connections can also have a more significant impact on your team and your business.
Build your network and your business
As many might choose to shy away from small talk, this is certainly one instance where honing this skill will serve you well. As our speaker will attest, this skill can help you "build rapport, raise visibility and create liaisons with the community at large and leave a positive impression…" Small talk is critical in your path to much bigger, better things.  There is no doubt that successful networking can add valuable contacts.
Similarly, when speaking to your clients, you need to be engaging and genuine.  Successful businesses rely on healthy relationships, and you being able to engage with your clients can give you an edge over competitors.  Likely anyone can have a client/vendor relationship, but being able to communicate a little deeper could give you an advantage others don't have.
Inspire Trust and Confidence in Your Team
Clear communication with your team is essential to build trust. Not only do you need to have clear expectations, but your day to day transparent communications are critical. Further, when you show genuine interest in your team, you clear the way for open and honest conversations in both directions. Remember, your actions can also communicate just as much as your words. Your emotional intelligence, paired with solid communication skills, is the cornerstone for building a confident and trusting team.
Drive Innovation
Rarely does a great idea or innovation spring up.  When team members understand the clearly stated organizational policy and feel comfortable with communicating within the team and with management, then the climate is optimal for innovation. Use your communication skills to create trust and to drive innovation with your team rules and policy; they feel more comfortable in their environment; it is this environment that most often spurs innovation This communication should also extend to addressing successes and failures.  It's okay to have a misstep, avoiding talking about it because its uncomfortable is not okay.
There is so much more to know about the skill of communication.  We are fortunate to have one of the best with us to kick off our Leadership Series® in February.  Please use this link to secure your spot with Debra Fine and us on February 11.
And don't forget...
Subscribe to keep blogging with us!