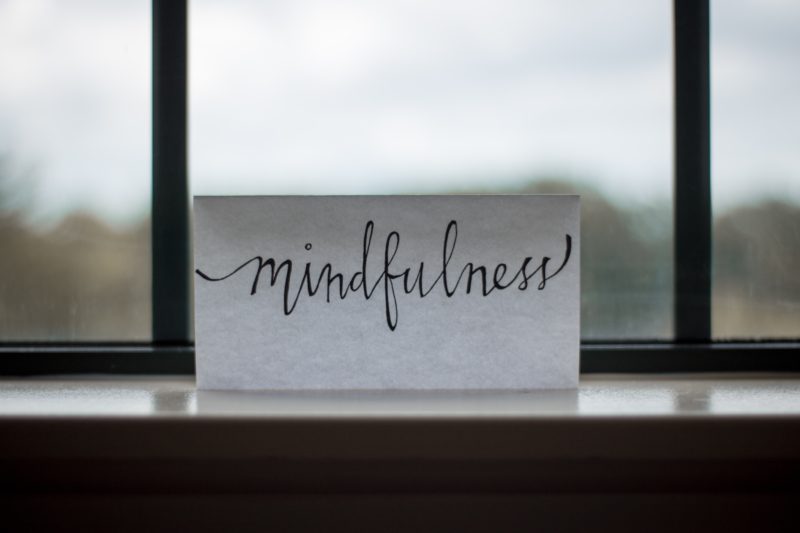 Becoming Aware of your Mindfulness
Before the year comes to an end, we have one more exceptional speaker planned.  In December, we will welcome mindfulness expert, Pandit Dasa, to the Leadership Series®.  Pandit is passionate about helping "individuals develop positive leadership qualities, lower stress and anxiety, increase focus and productivity, and boost emotional intelligence."
Let's lean into mindfulness ahead of our December 4th Leadership Series® and talk about how you can begin to adopt mindfulness into your workplace.
Be Here Now
Mindfulness will require you to engage in your surroundings for the benefit of everyone. When you're at work, be at work, keep your head in the game and be present. When you are with your team, really be there for them.  You owe them your full attention and effort – after all, isn't this what you expect from them?  Mindfulness begins and ends with you committing to being there 100%.
Shift your Paradigm
As an enlightened leader, you have likely already shed the negative stereotypical leader qualities that used to be so common.  You're not a dictator; you're not barking out orders, but do you have the skills to inspire your team successfully?  A mindful leader is inspiring his team to do better but not by cracking the whip. Are you supportive and encouraging while still keeping your team accountable? This can be a fine line and might take some sharpening of skills.
Is your Team Truly Engaged?
Is your office an environment where people can feel comfortable working and living?  Beyond engagement with the work, many employees are seeking an office experience that is fulfilling on deeper levels. Is your team connecting socially?  They don't have to all be best friends necessarily, but they should have empathy and be able to relate to each other beyond just the current project.
Appreciation
An essential piece of mindfulness is the appreciation of your team's contributions. And while this seems obvious, we shouldn't let an opportunity go by to celebrate our team and the work they do.  Look for more detailed research on this topic at our Leadership Series®.
This will indeed be an inspiring way to end the year. Pandit Dasa's approach to Mindful Leadership is engaging, inspired, and packed with practical advice.  We hope to see you there!
To learn more about our December 4th speaker, Pandit Dasa please click here.
And don't forget...
Subscribe to keep blogging with us!