---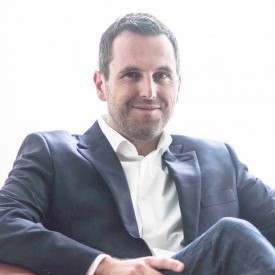 Todd Henry - 05.14.13
Great ideas may seemingly materialize out of nowhere, but according to author, consultant and creative catalyst Todd Henry, there's also a process behind producing them. Organizations rely on great ideas from their leaders. As founder and CEO of Accidental Creative, Henry and his company equip people and teams with the mindset, tools, and systems they need to generate brilliant ideas more consistently. For a person or team to thrive, according to Henry, it's necessary to develop practices that will sustain their productivity rather than treating the creative process as an afterthought. The author of
The Accidental Creative: How to Be Brilliant at a Moment's Notice,
Henry regularly consults with companies large and small about how to develop practices and systems that lead to everyday brilliance. His work has been featured in
Fast Company, Fortune, Forbes, HBR.org,
and
US News & World Report,
among many other prominent media outlets.
The Accidental Creative
is touted by Jack Covert, author of
The Best Business Books of All Time
, as "one of the best books to date on how to structure your ideas, and manage the creative process and work that comes out of it."
What I Will Learn
---
Program Materials
The Documents, Exercises, Audio and Video below are available as a Leadership Series Member. If you are not a member, please click here for information on how to register.
---
Exercises
---
Audio
---
Video
Below is a list of video lessons available. Please login as a Leadership on Demand Member to view.