About: Rob Galford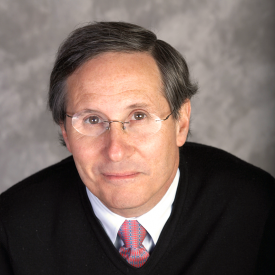 Role : Communication, Leadership, Innovation, Strategic Planning
Website : https://executiveforum.net/courses/simple-sabotage-everyday-behaviors-undermining-workplace-rob-galford
Experience : Rob was formerly a managing partner with the Center for Executive Development. Earlier in his career, Rob was Executive Vice President and Chief People Officer of Digitas (NASDAQ:DTAS), a marketing services firm based in Boston, with offices across the U.S. and Europe. He was also a Vice President of The MAC Group and its successor firm, Gemini Consulting, focusing largely on the strategic and organizational challenges facing professional and financial services firms and Fortune 100 Companies. While there, he worked for a number of years in Western Europe prior to returning to the U.S., where he took on a variety of firm administrative and managerial responsibilities.
Specialist in : Robert Galford is a managing partner of the Center for Leading Organizations. He divides his time across teaching on Executive Education programs and working with senior executives at the world's leading firms on the leadership issues that lie at the intersection of strategy and organization. He has taught on the Executive Programs at the Columbia University Graduate School of Business, the Kellogg Graduate School of Management at Northwestern University, and most recently Harvard University.
Topics Handling
What's holding your organization back? Oftentimes, says educator, author, consultant and business strategist Rob Galford, it's not major strategic stuff but small acts of sabotage — unintentional everyday behaviors — that keep people and organizations from excelling.
Offering perspective from the intersection of strategy, organization and leadership, Galford provides leaders with counter-sabotage measures to identify and redirect unfavorable behaviors to spur productivity, creativity and collaboration.
Instead of allowing minor behaviors to mount and wreak major havoc on organizational culture and employee morale, Galford shows leaders how to detect and reduce the impact of eight classic workplace sabotage tactics, so instead of indecision, inertia and needless bureaucracy, their organization thrives on ideas and innovation.
Besides serving as managing partner of the Center for Leading Organizations, Galford is a leadership fellow in executive education at the Harvard Graduate School of Design. He's also the co-author of four books, including The Trusted Advisor, The Trusted Leader, Your Leadership Legacy, and most recently, Simple Sabotage.