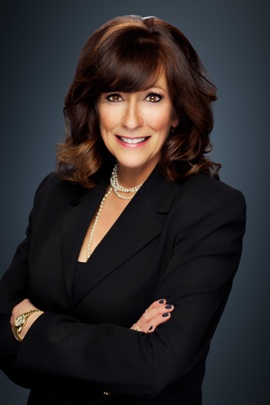 Marjorie (Margie) Mauldin, Executive Forum's owner and president, is an energetic and creative leader. In the past 30 years, Margie has earned the trust of the Denver business community as an entrepreneur and successful business owner.  She effectively manages Executive Forum's global client list that includes a variety of compelling projects such as strategic planning for the National Renewable Energy Laboratory, Colorado and Arizona state departments of transportation and iLoveFeedback® certification and training for IHS Markit, Pinal County (AZ), City & County of Denver, Arapahoe County (CO), Riverside County (CA), State of Michigan, University of Alberta (CAN), South Metro Fire Rescue Authority, City of Aurora, Department of the Army, Department of Housing and Urban Development, the National Parks Service and Comcast.
Presentations include the 2014 Correctional Accreditation Manager's Association, 2015 NeighborWorks Training Institute, 2016 ATD International Training Conference and Expo, 2017 International Brain Summit, the 2017 and 2018 Rocky Mountain Project Management Symposium, 2018 National Organization of Trusted Advisors and the 2019 Strategic Government Resources Servant Leadership Conference.  Scheduled presentations include the 2019 Western Region IPMA-HR Annual Conference and the 2019 COSHRM State Conference.  Margie's best-selling book, Feedback Revolution: Building Relationships & Boosting Results, now in its second printing, focuses on organizational culture, performance review systems, employee engagement, communication and accountability.
Education
B.A., University of South Alabama – Mobile, AL
M.A., University of Texas – Austin, TX
Civic Boards
Volunteers of America, Rocky Mountain Children's Health Foundation, The Other Side Academy
Fun Facts:
Favorite Movie Quote: "Do. Or do not. There is no try."  Yoda, The Empire Strikes Back
Favorite Ice Cream:  Vanilla – perhaps a little boring, but what a foundation for chocolate sauce, nuts, fresh fruit and sprinkles!
Favorite Band / Musician:  The Allman Bros. & Ella Fitzgerald
When she is not at Executive Forum, she can be found out in the community biking, hiking, playing tennis, or singing with her jazz band.