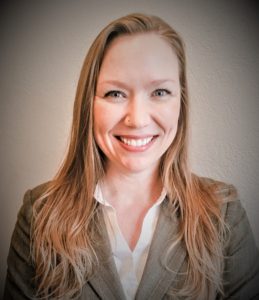 Karyn J. Guilford came to Executive Forum in 2013 as Program Manager. In this role, Karyn worked closely with clients, trainers and program participants to ensure training program needs were met.  After supporting the Denver training community for several years and gaining the business experience necessary to take the next step, Karyn now supports the Denver and Minneapolis trainer communities as Director of Program Operations and Product Development for Executive Forum.  In this role she delights in partnering and collaborating with trainers who want to provide valuable professional development opportunities to employees in their organizations.  She truly enjoys building her network of organizational development and human resources professionals.
Karyn is passionate about leadership development. With a background in coaching and education, she thrives in environments that allow her to help individuals grow and improve.  Early in her life, Karyn participated in numerous team sports and quickly learned the benefits of collaboration and teamwork. Drawing upon her experience in team settings, Karyn turned her energy to tutoring classmates and younger students. It was during this time that she realized educating others was what she was called to do. As a young athlete, she excelled in group sports and earned an athletic scholarship to play volleyball at a NCAA Division 1 school. A few years later she pursued her calling and received her Masters in Education.
Karyn recently relocated to northern Minnesota.  In her new surroundings, Karyn finds joy with mentoring and volunteering, spending time outdoors with her dog Moe, traveling to visit family and serving on the board for a non-profit volleyball club.
Education
B.A., Virginia Commonwealth University – Richmond, VA
M.A., University of Denver – Denver, CO