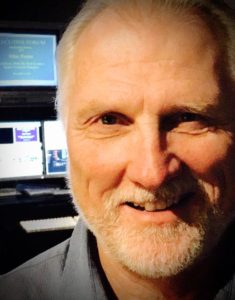 Gregg Hinnen has been working with Executive Forum since 1998 as a media producer, website developer and educational consultant. In early 2016, his role expanded to become the eLearning Director working with speakers, clients, web and educational platform developers, to ensure and advance the highest quality online Learning Programs. In turn, Gregg exposed and implemented the cutting edge Videonitch Platform applied in LeadershipOnDemand Learning Programs enabling clients to fully develop their leadership skills. He has led the development of over 1,000 chapters and micro courses, including all media production, spanning a 10-year period. He also directs the media production at each Leadership Series event managing the speaker, engineering crews and multi faceted staff, and also produces all media commercial content for marketing.
After earning a B.A. in education/business, Gregg excelled supervising large projects with commercial construction companies throughout North America. From constructing high-end resort facilities to building hundreds of homes in Alaska for the Armed Forces, it culminated with supervising one of the major build sections of the Central Arizona Project, one of 7 construction projects seen from earth's orbit bringing water to Phoenix and Tucson.
Shifting gears, and after earning engineering and production certificates in Media Production, he spent 7 years in Los Angeles as a Chief Engineer/Producer in commercial studios. Upon moving back to Denver in 1998, he started Summit Audio & Video, producing documentaries, commercials, films and educational projects for broadcast and corporate entities, from major networks to the fortune 100 companies. He and his wife also produced many non-profit commercials, fundraising and educational films for the 'Conflict Center' in Denver, CO. Gregg is currently studying to achieve PMP Certification.
For hobbies, he has been skiing, hiking, climbing, biking, boating, and fishing from an early age!