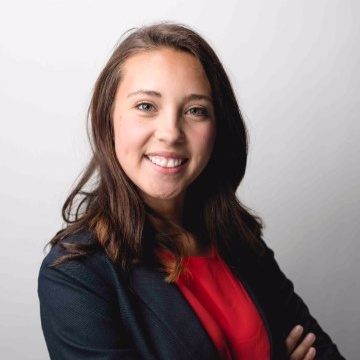 Charlee Riggio leverages her business development and community outreach skills in her position as Marketing Specialist for Executive Forum. As a recent Regis University graduate, Charlee transitioned from a Marketing Intern in 2016 to a full-time Executive Forum Team Member, bringing a fresh and contemporary perspective of customer relations and marketing strategies. She shares her knowledge of, and enthusiasm for, social media and has single-handedly developed the online marketing presence for Executive Forum. Charlee manages the social media marketing on a daily basis and recently expanded her role to support to the Leadership Series® Program Manager and assists in the public relations and product development of the iLoveFeedback® program. As product manager for LeadershipOnDemand®, Charlee is responsible for building relationships with learning and development professionals in the Denver area, as well as nation-wide, including potential strategic business partnerships.
In her previous role as the Lead Education Coordinator for the National Jesuit Student Leadership Conference, Charlee utilized her marketing and event management skillset to execute a 5-day conference for 600+ people. At this event, she represented Regis University and continued an annual tradition for the Jesuit University community. Her current position as Marketing Specialist was a natural step-up from Lead Education Coordinator and her responsibilities at Regis University created a strong, stable foundation for her to excel at relationship-building, marketing and event management.
During her free time, Charlee volunteers weekly with Minds Matter Denver, a mentorship program for Denver metro high school students who are under-privileged and high-achieving, and serves on the leadership team for RePurpose Bowties. For fun, she spends time with her dog Mila and "brewery hops" in the Denver and Boulder areas. Charlee comes from a large family, rich in Italian and Mexican traditions, and her holidays are filled with lively family dinners, band concerts, and other family-oriented celebrations.
Education
Regis University, B.A. Business Management