---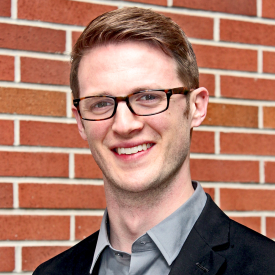 Ryan Avery - 6/21/17
When a leader talks, people pay attention. When THE leader talks, people take action. All it takes is a few simple communications skills and practices to transform yourself into THE leader — a person whose ability to connect with others not only overcomes generational barriers but also propels people and organizations to excellence. Ryan Avery, one of the Millennial Generation's most incisive voices on leadership, explains how to harness those skills and practices to become THE person who consistently connects with and inspires others, whatever their generation. Going from A to THE is about much more than mere semantics. Avery shows leaders exactly how to develop the unique communications skillset they need to mobilize a multigenerational workforce and customer base around an idea, a project, a product/service and a brand.
What I Will Learn
---
Program Materials
The Documents, Exercises, Audio and Video below are available as a Leadership Series Member. If you are not a member, please click here for information on how to register.
---
Exercises
---
Audio
---
Video
Below is a list of video lessons available. Please login as a Leadership on Demand Member to view.