---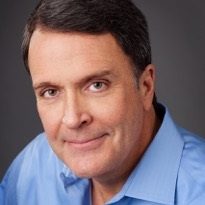 Mark Sanborn - 9/13/17
Mark Sanborn is a bestselling author and recognized by GlobalGurus.net as one of the Top 15 leadership experts in the world today. He is known for his natural talent to combine high-level leadership skills to all levels within the organization. Sanborn is a member of the prestigious Speakers Roundtable, 20 of the top speakers in the world today. He holds the Certified Speaking Professional (CSP) from the National Speakers Association and is a member of the Speaker Hall of Fame (CPAE). Sanborn has presented over 2,400 speeches and seminars and is a past president of the National Speakers Association.
What I Will Learn
---
Program Materials
The Audio and Video below are available as a Leadership Series Member. If you are not a member, please click here for information on how to register.
---
Audio
---
Video
Below is a list of video lessons available. Please login as a Leadership on Demand Member to view.